For some, claw machines may just be a way to kill a few minutes while waiting for food at the local diner or pizza joint, but for many others, it is so much more than that. Across the globe, people of all ages are flocking to grocery stores, mass merchants, arcades, and anywhere claw machines exist, to play, win, and add to their extensive collections (some up to 15,000 pieces!). Communities of these players have popped up online, allowing them to post their most recent haul, show off their collections, trade their winnings and learn about the newest items they gotta win next.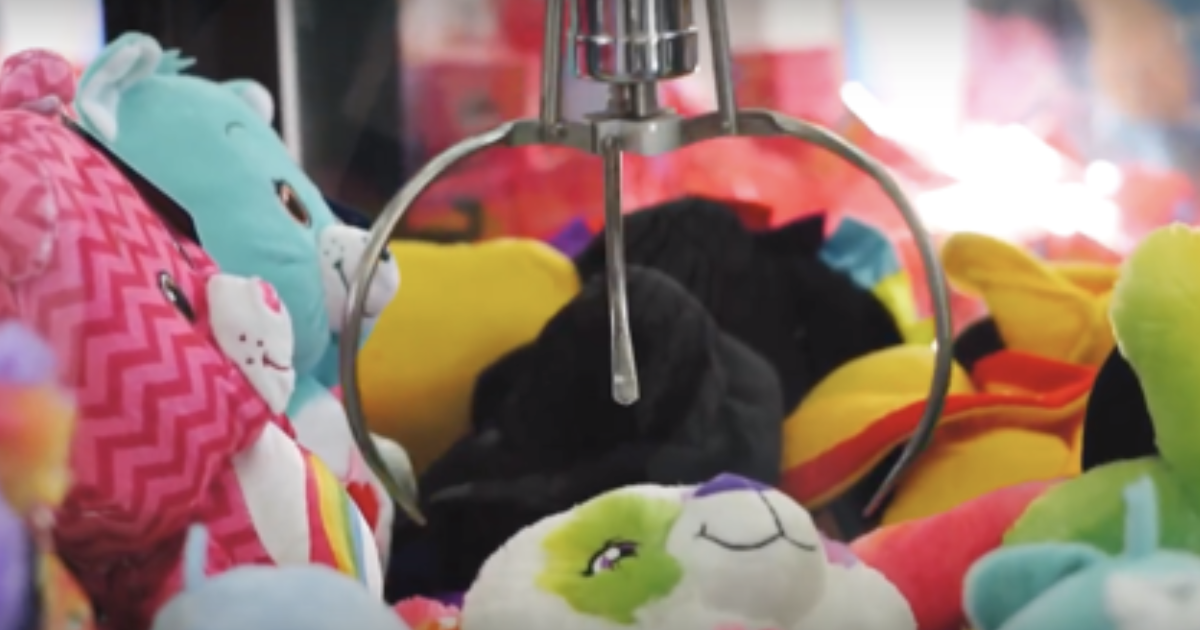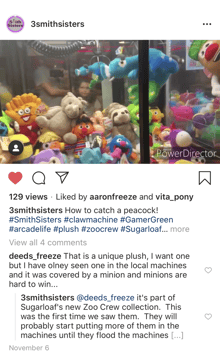 There are even celebrities amongst the player community, the most well-known has to be Arcade Matt (ArcadeMatt3765). He has nearly 1.7 million followers on his YouTube channel, where his video posts often reach nearly 100,000 views in about a week's time. And he's not the only one!
There are many other die-hard players, posting on all social channels, sharing their wins, and near misses with the claw addicted community. Here is a sample post from Instagram user 3smithsisters!
Could Vending Add Revenue to Your Business?
So, what does it take for a business to capitalize on the interests of these loyal players? All you need is a small amount of space (sometimes as little as 10sq ft) and a desire to create a fun, rewarding experience for your customers, oh and you might need the right partner to help you do it.

As the largest bulk and amusement vending provider in the US, NEN has machines ranging from skill cranes to bulk candy racks in over 15,000 locations nationwide. Their highly skilled team regularly maintains and restocks machines with a variety of popular, licensed toys and collectibles (think Marvel Comics, Minions, NFL, Squishmallows and MORE!).
click to GET THE FREE EBOOK ABOUT INDUSTRIES
MAKING revenue THROUGH AMUSEMENT VENDING
Connecting with Players
NEN also manages their own social accounts and hashtags (check out #sugarloaftoys), to interact with their players, offer contests, or debut the next big collectible or campaign. It's also a great way to integrate NEN's partners with client specific posts and promotions, or simply to announce new machine placements in places like Denny's, Walmart or even in your location!

Want to know more about how different industries are benefiting from their amusement vending machines? Download our free guide and learn how you can effortlessly up your revenue with NEN. Already convinced? Click here to schedule a free site survey or to learn more about how amusement vending could be a great fit for you!
About National Entertainment Network
National Entertainment Network (NEN) is the largest front-end retail and amusement vending company in the nation, headquartered in Broomfield, Colorado. NEN defines amusement vending entertainment with a diverse first-tier entertainment/confection portfolio of products operating over 150,000 coin slots located over 20,000 of the most popular retail and restaurant locations throughout the United States and Puerto Rico. For over 25 years, NEN continues to focus on clients by providing quality entertainment for their customers and patrons.