BROOMFIELD, Colorado – July 12, 2017 – National Entertainment Network (NEN) received the 2016-2017 Walmart Services Partnership of the Year award during the Walmart Services Summit in recognition of NEN's investment in digital technology resulting in an integration of the physical and digital space for the amusement category.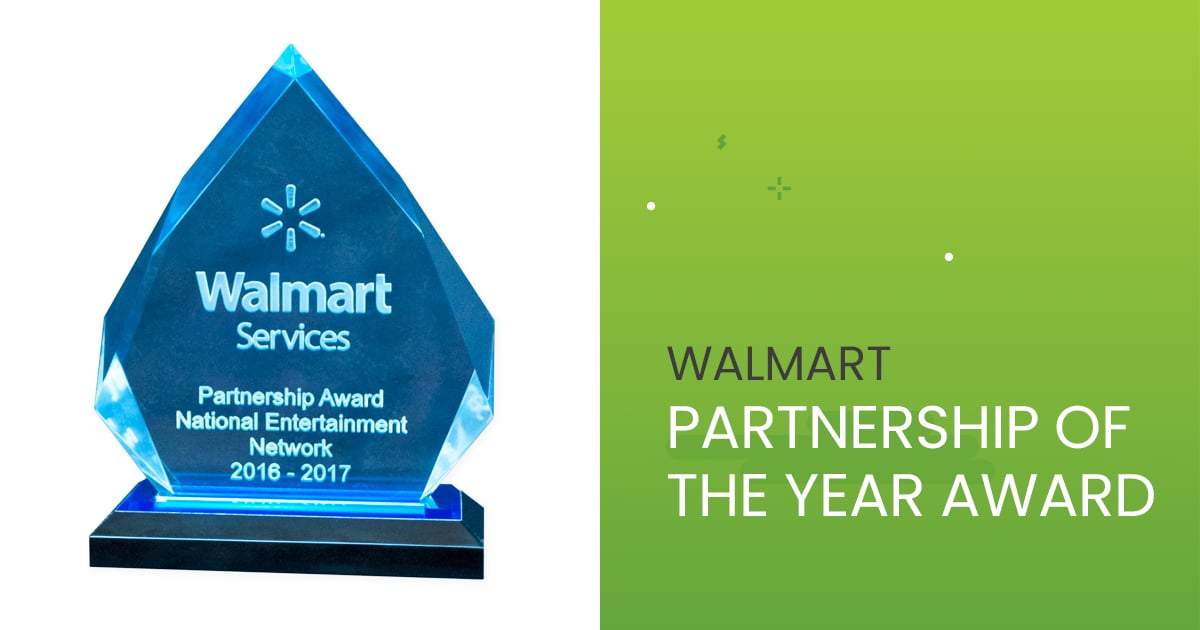 The Walmart Services Award recognizes partner companies for their innovation and strategic support of the Walmart brand. The Walmart Services department manages all front end financial services, tenant spaces, food tenants and vestibule programs.
Twice nominated for this award, NEN transformed the amusement services space with a three year effort that involved several internal departments and key partners KellyToy and GamerGreen. Said Ed Flaherty, CEO, "At NEN, we embraced the challenge to create a seamless physical/digital experience. It takes teamwork and collaboration to deliver integrated solutions. Our goal is to continue to innovate through technology and improved processes to deliver better results for our clients and their customers. We strive for excellence in everything we do and it's an honor to receive this award from Walmart."
---
About NEN
National Entertainment Network (NEN) is the largest front-end retail and amusement vending company in the nation, headquartered in Broomfield, Colorado. NEN defines amusement vending entertainment with a diverse first-tier entertainment/confection portfolio of products operating over 150,000 coin slots located over 20,000 of the most popular retail and restaurant locations throughout the United States and Puerto Rico. For over 25 years, NEN continues to focus on clients by providing quality entertainment for their customers and patrons.